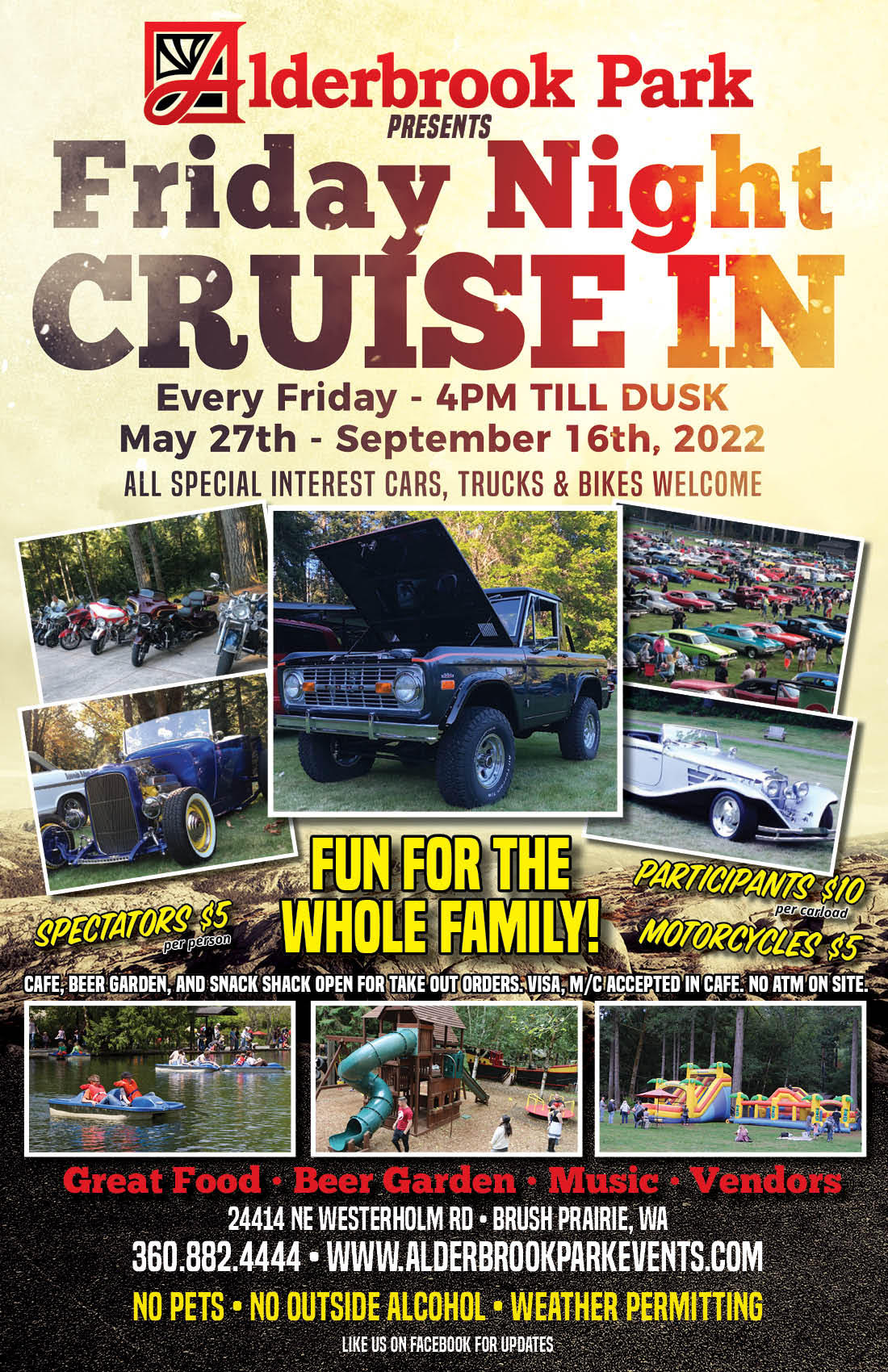 Friday Night Cruise In. Things will be a little different for us as we are learning to deal with Covid restrictions.
Car show participants $10 and Spectors $5 per person. Please have exact change.
Cars will be Parked more then 6 feet apart and social distancing is required by all. Masks are encouraged. Our Cafe, Snack Shack and Beer garden will be open for orders to go out into the park. Credit Cards accepted in these areas.
No restaurant seating will be available.
The Pool and Pink Lemonade fountains are not available until Clark County reached phase 3
As always NO Pets or Outside Alcohol is allowed in Park.
Weather permitting.
Gate opens at 4:00 pm
Closed at Dusk